Location
---
9420 Manchester Rd
Rock Hill, MO. 63119
Telephone: 314-961-9191
Mon – Thu   11:30 – 10:00pm
Fri & Sat      11:30 – 11:00pm
Sun              11:30 – 10:00pm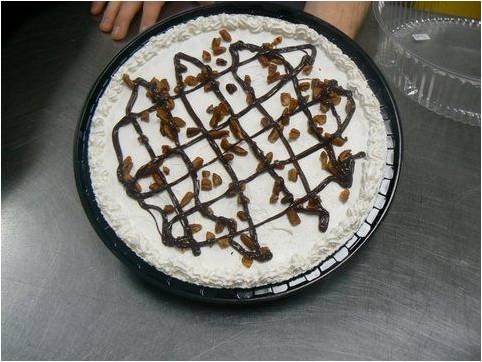 Celebrate with a Custard Cake or Pie
---
Cakes and Pies are made to order (but we do have some pre-made if you are in a hurry) and are a great way to celebrate any occasion. Whether you want a turtle cake or pie, a Oreo pie or a 'create your own', it's all blended with our super rich, creamy custard! Sure to be a hit for any event.
If you want a create your own 'made to order' cake or pie, please provide us with 3-days notice.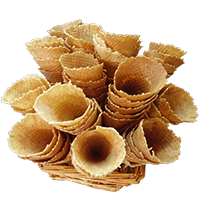 Waffle Cones
---
Ask for our home-made waffle cones!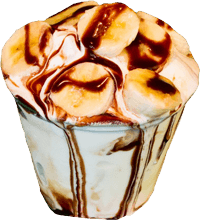 Banana Cabana
---
Try our banana cabana!
Chocolate and bananas! Delicious!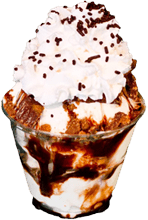 Peanut Butter Island
---
A favorite for many!
Chocolate & peanut butter cups, topped with whipped cream & chocolate sprinkles.
About Us
---
St. Louis Frozen Custard Factory first opened in 1998 at the corner of Manchester & McKnight in Rock Hill, MO. This is still our flagship store and is a landmark in the Mid-County area.
How have we managed to stay in business so long? Simple: We serve the smoothest, creamiest, richest custard anywhere – period! Besides our famous vanilla custard, we offer a 98% fat free vanilla custard, a no-sugar added vanilla custard, chocolate custard and add an 'extra' flavor (or two) weekly!
We stay open year-round with our drive thru – or enjoy sitting out front or in our grass area on the side of the building.
Whether you get one of our signature concretes or sundaes, a real fruit smoothie or a custard cake/pie, St. Louis Frozen Custard Factory is a 'must stop' anytime you are in St. Louis!